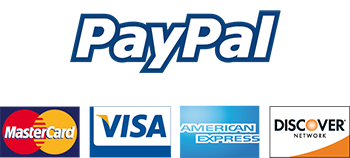 Pay with your own paypal account, or choose one of the other payments options powered by paypal. After you have clicked on the paypal checkout button follow the instructions and you'll be on your way. Currently Paypal accepts, Visa, MasterCard, Discover and American Express. 
Bank Transfer
After you have placed your order in our web shop you receive an order confirmation by E-mail. You can transfer the total invoice amount to our bank account. Always mention your order and invoice number.
Please transfer your payment to:
Beneficiary Name: COCOBE BV
Bank Name: ABN AMRO Bank
BIC: ABNANL 2A
IBAN: NL98ABNA0539768391
When we have received your payment we will deliver your order. Please be aware that this can take up to 3 days to process this type of payment.